Hi BoBoiBoy friends.
We want to tell you how to register using 8elements ID to play BoBoiBoy: Galactic Heroes.
Let's do it step by step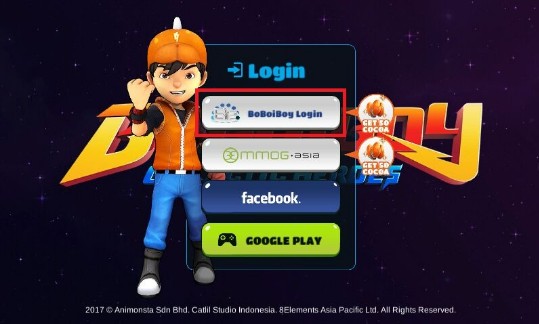 Choose 8elements BoBoiBoy Login. The advantages of using 8elements login, you can top up using 3rd Party Payment with many prizes and get 50 Cocoa!
Select "Register", if you don't have 8elements ID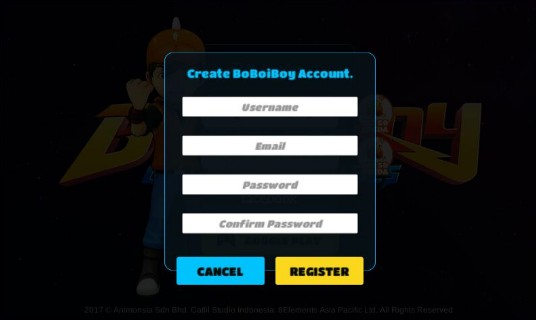 Register your username, e-mail, and password above 6 characters, use uppercase, lowercase, letters, and numbers to secure your password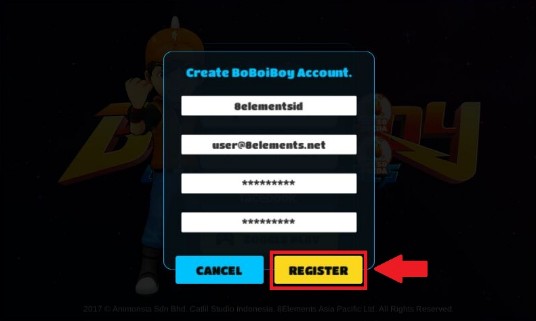 Select "Register"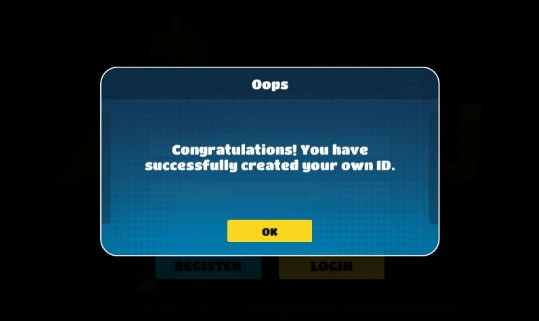 Congrats, you have successfully created 8elements ID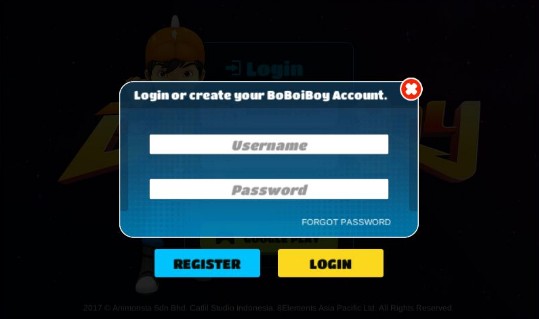 Enter the username and password you have created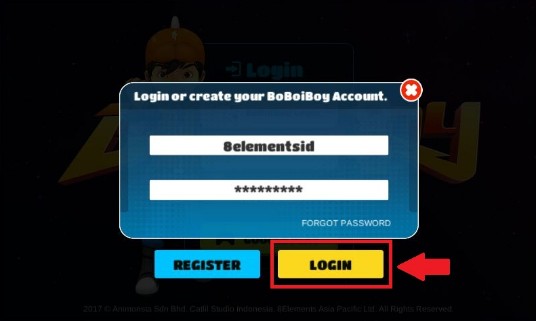 Select "Login"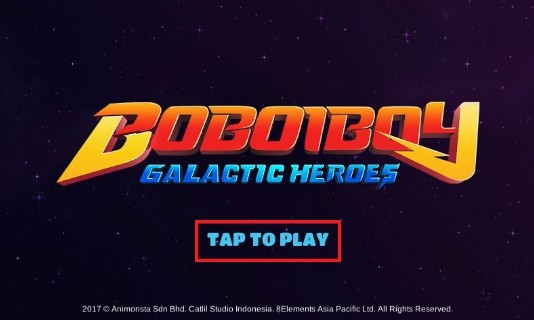 Click "Tap To Play"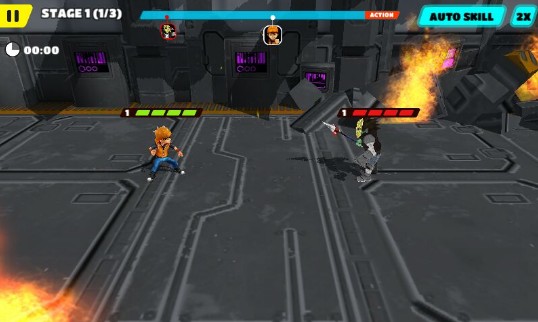 Congratulations! You successfully register to BoBoiBoy game. Now, let's finish the tutorial and enjoy the adventure.
Download BoBoiBoy: Galactic Heroes here: https://goo.gl/x0sH5j