Hi BoBoiBoy Friends,
In this news, we will discuss about the latest update in BoBoiBoy: Galactic Heroes that will be released soon. In this update, two new BoBoiBoy heroes will be introduced to you : BoBoiBoy Leaf and BoBoiBoy Fire. These two heroes have different backstories and abilities. Below are the snippets of their backstories
Have you all watched BoBoiBoy Animated TV Series? Some of you should have known that BoBoiBoy Fire showed up without BoBoiBoy's knowledge. The first time that he appeared was when Adu Du and Probe were walking.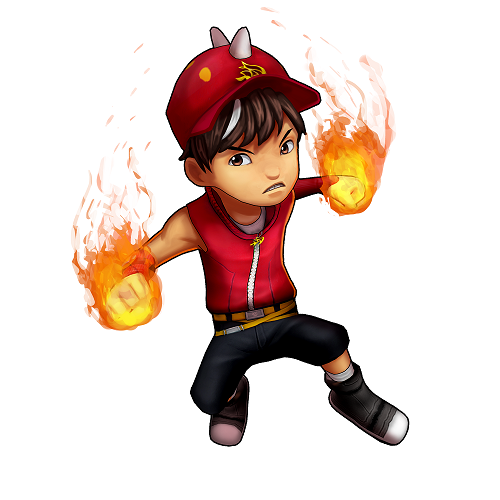 BoBoiBoy Fire appeared without the consciousness of BoBoiBoy. The beginning of BoBoiBoy Fire's appearance was when Adu Du and Probe were walking in the lowlands of Sekolah Rendah Pulau Rintis at night. They meet the fire criminals who turn out to be BoBoiBoy Fire. BoBoiBoy Fire attacked them. BoBoiBoy Fire rose when BoBoiBoy was asleep and unconscious. BoBoiBoy Api was born due to the pressure that BoBoiBoy experienced as a superhero and an ordinary student.
This is skill of BoBoiBoy Fire:
1.

Flaming Punch: Boboiboy attacked 1 enemy with his fire blow continuously.
2.

Maximum FireBall: Boboiboy focuses his strength on to one hand, to make a giant ball ready to hit all enemies, chance 40% to burn all enemies.
3.

Unstable Emotion: Because his emotions are out of control, Boboiboy has a chance to attack (normal attack) 2x every turn.
4.

Fire Spirit: Boboiboy has a spirit of fire that can increase the whole team's atk 20%.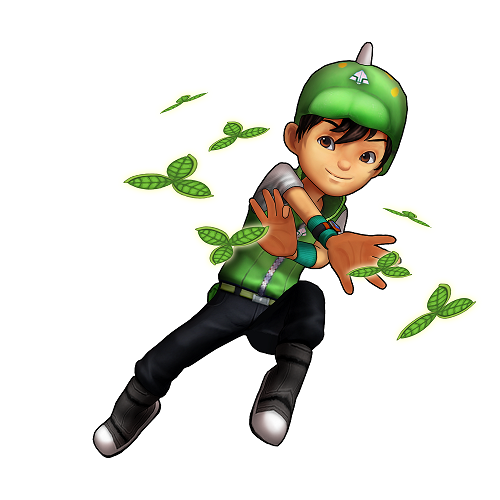 The appearance of BoBoiBoy Leave is due to BoBoiBoy in a state of urgency when fighting with Captain Separo. BoBoiBoy was thrown into a large tree trunk and unconscious. When Captain Separo will attack Papa Zola, suddenly BoBoiBoy Leave's power rose and defeat Captain Separo.
This is skill of BoBoiBoy Leave :
1.

Leaf Shuriken: BoBoiBoy Leaf randomly attack enemies 8 times.
2.

Woven Leaf Trap: BoBoiBoy Leaf can damage 1 enemy and stun them.
3.

Leaves Whirlwind: He has a chance to return certain percentage of damage from enemies back to them.
4.

Woven Leaf Barrier: Using woven leaf as a barrier, BoBoiBoy Leaf can give a chance for all allies to block enemy attacks.
You can buy new packages in this update. Curious about that? This is some information for you :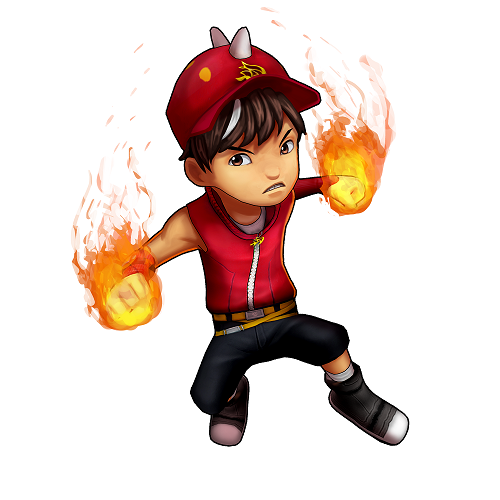 Hot Offer 1
50 Cocoa
50,000 Marble
50 Energy
1 BoBoiBoy Fire (Epic)
Visor with Tempered Glass x1
Durable Iron Plate x1
Speedy Divine Shoes x1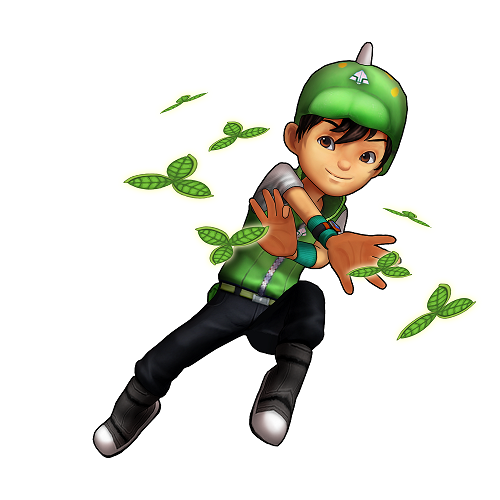 Hot Offer 2
50 Cocoa
50,000 Marble
50 Energy
1 BoBoiBoy Leaf (Epic)
Visor with Tempered Glass x1
Durable Iron Plate x1
Speedy Divine Shoes x1